Where paths have met.
For 300 years.
At the foot of the two Alpine passes Splügen and San Bernardino lies the village of Splügen (1,450 m above sea level) with its 400 inhabitants and its wooden walser houses with their stone-tiled roofs. 
Once upon a time, if you wanted to get from northern to southern Europe, you had to go over the Swiss Alps. The Romans hauled their goods over the Alps here, and in the Middle Ages came the merchants, priests and travelling noblemen. They all gathered in Splügen, changed horses and packed their carts with provisions.
The Bodenhaus through the ages
Bodenhaus has been Splügen's most famous landmark since it was built in 1722.
The striking building was originally used to store transport goods, house the post station, and provide accommodation and meals for travellers. In 1822, the Bodenhaus was converted into a comfortable hotel. The guest books contain famous names such as Albert Einstein, Friedrich Nietzsche, Wilhelm Conrad Röntgen, William Turner, Napoleon III and Archduke Ferdinand Maximilian of Austria.
1722
Bodenhaus built as a trading and storage house with accommodation facilities.
fig. Dufour map
1822
Conversion to Hotel Bodenhaus.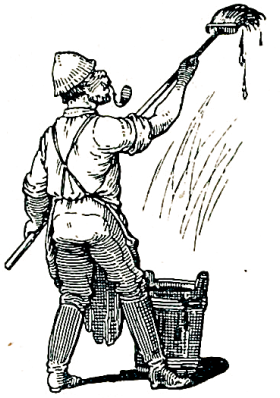 1828
From 1828 onwards, travellers from Europe and overseas entered their names in the visitors' books.
1846
Completion of the 312 metre-long gallery on the Splügen Pass to protect travellers from avalanches.
1879
Hotel pioneer Anton Bon runs the Bodenhaus together with his wife Maria until 1882.
1882
Opening of the Gotthard tunnel radically changes travel from north to south.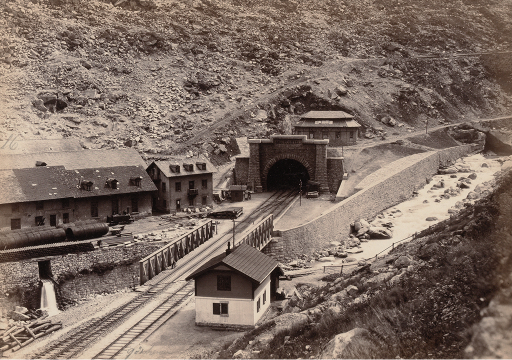 1946
Locals succeed in their campaign against the Rheinwald dam project, which would have seen the village submerged in a reservoir.
1967
The opening of the San Bernardino road tunnel begins a new chapter in Splügen's history as it develops into a holiday resort.
1995
The Swiss Heritage Society awards the 1995 Wakker Prize to Splügen for its prudent local planning to preserve the historic village centre.
1999
The Löschl-Burkhardt family takes over the Bodenhaus. They remove some of the unattractive building work done in the past and run the house with great commitment for over 20 years.
2021
Three Graubündeners Wolfram Kuoni, Peter Meyer and Paul Caviezel acquire the historic hotel. Husband and wife, Lucas and Stephanie Treichler-Heimberg take over the management.
2022
People at the hotel
The people who work at the Bodenhaus are very special: characters, individualists and connoisseurs who will all take care of you. What we all have in common is our dedication to caring, our down-to-earth attitude and the fact that we look forward to seeing our guests every day and finding out what the new day will bring. 
What we love most is to make our guests happy.
Oliver Mücka
Receptionist / Executive Assistant
House keeping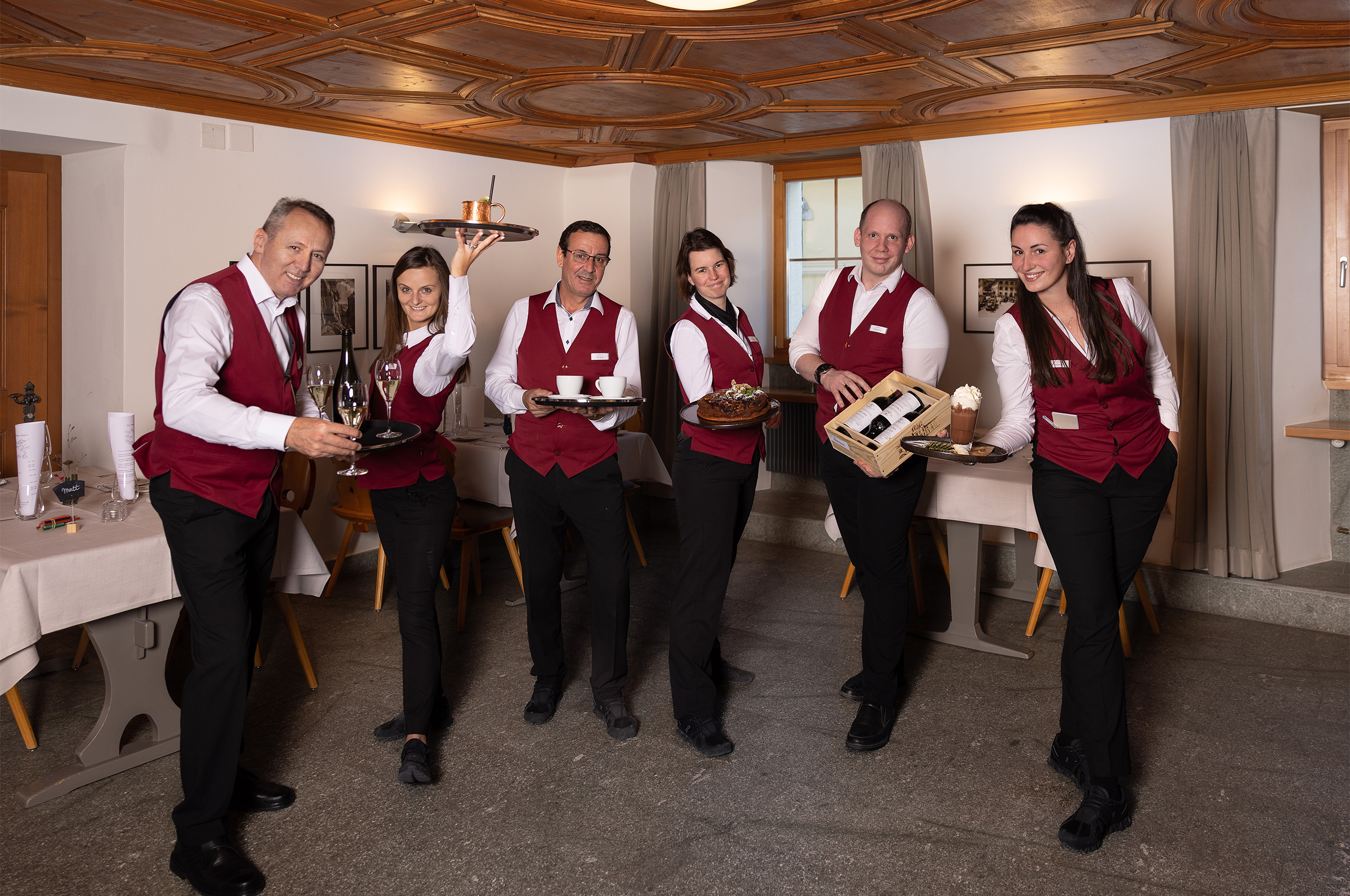 Service Team