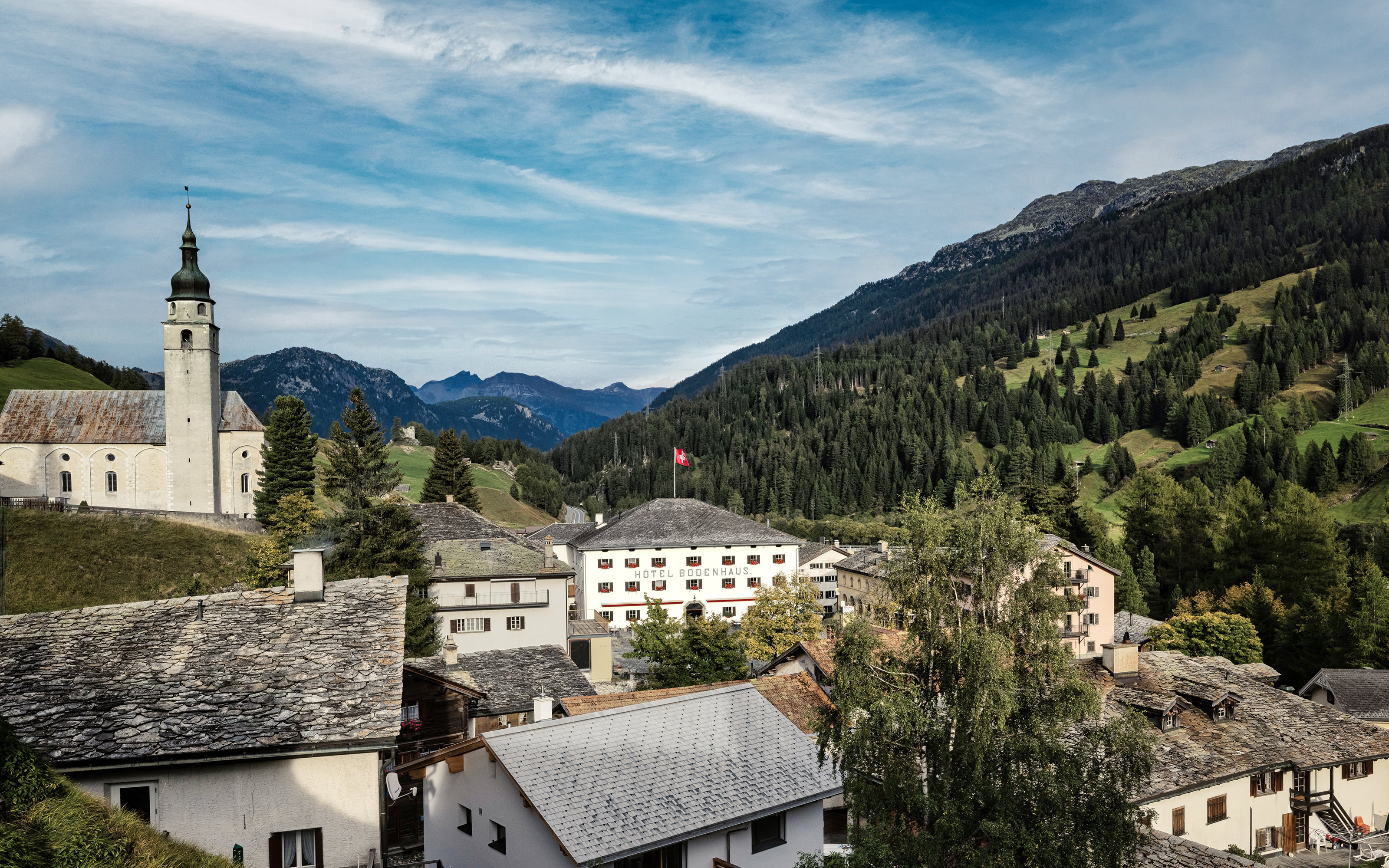 A warm welcome at Bodenhaus.
The Bodenhaus in Splügen is a place that we love and cherish, with all its beauty, tranquillity and connection to history. Tradition and innovation go hand in hand for us, because we are passionate about you, your well-being and your happiness. Whether hiking, mountain biking, skiing or simply relaxing and enjoying yourself – we'll take care of you. Holidays are precious, so let's not waste them.
Naïma Pfister
and the Bodenhaus Team
The guest books of Hotel Bodenhaus
Wilhelm Conrad Röntgen
(1845—1923)
Accompanied by his wife, the famous discoverer of X-rays arrived in Splügen on 7 August 1888 and spent a few days' holiday here. About five years later his name appears a second time.
Friedrich Nietzsche
(1844—1900)
Probably the most famous guest of the Bodenhaus came to Splügen at the end of September 1872. It was the German philosopher and writer's first trip to Graubünden, where he stayed every summer for the next 16 years.
William Turner
(1775—1851)
Joseph Mallord William Turner, Britain's most important landscape painter, stayed in Splügen in 1841 and 1843 and in addition to numerous pencil sketches, painted a watercolour of the region, which is now in the Tate Gallery in London.
Charles-Louis-Napoléon Bonaparte
(1808—1873)
The nephew of Napoleon I stayed at Hotel Bodenhaus twice with his mother before becoming the President of France in 1848 and the Emperor of the French in 1852 under the name Napoleon III.
Dining
Timeless, traditional and tasty.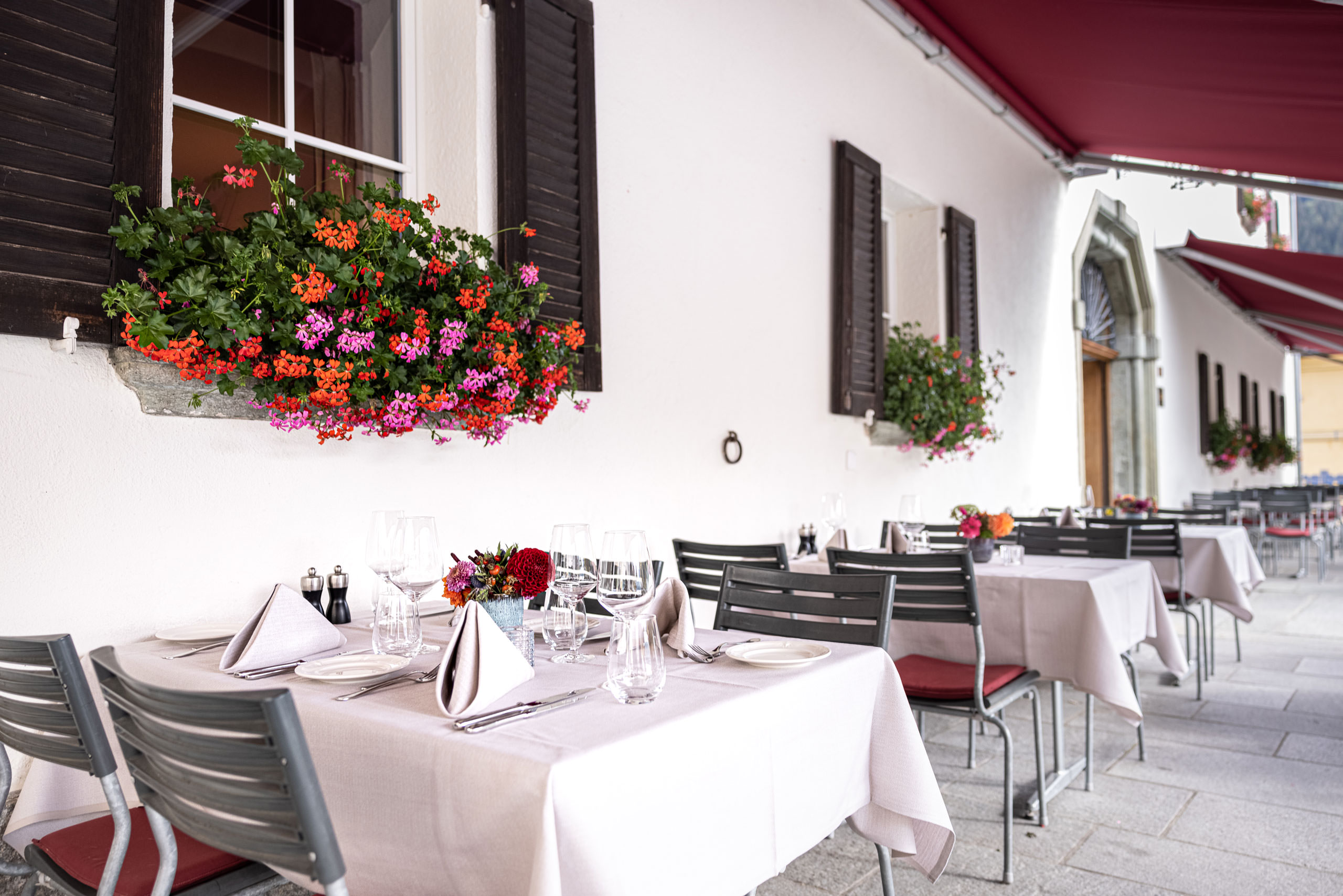 In our dining rooms, from early in the morning until late in the evening, we offer regional specialities and striking, delicious creations. We love traditions that maintain a relaxed feel – and, of course, everything that is authentic.
Rooms
Einstein, Nietzsche and you.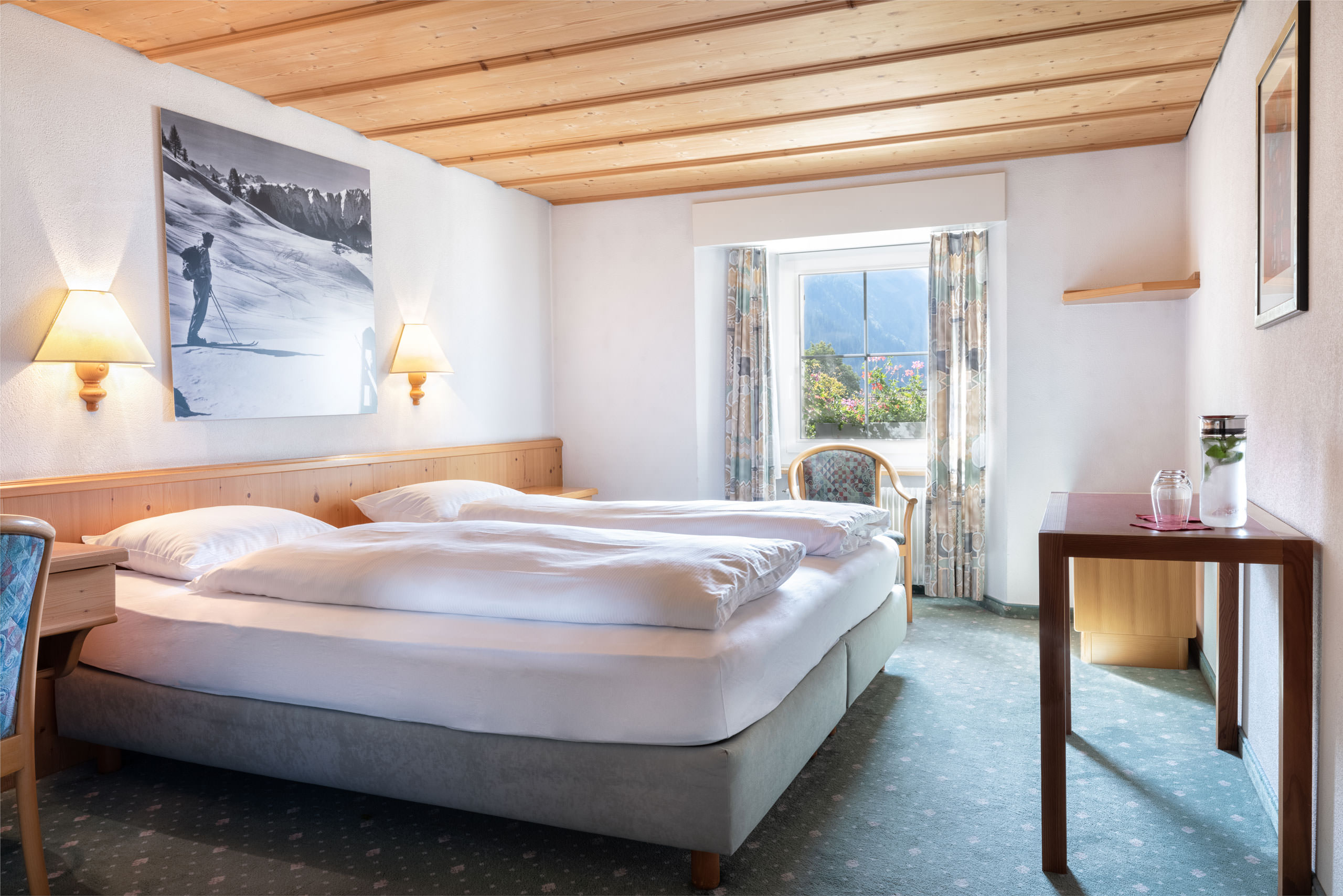 Various famous figures such as Hans Christian Andersen, Albert Einstein, Friedrich Nietzsche, Wilhelm Conrad Röntgen, William Turner, Napoleon III and Archduke Ferdinand Maximilian of Austria have stayed with us on their journeys through Graubünden. Come and take a break in a place that is surrounded by history.
Experiences
... more than just a place to sleep
Hiking, biking, snowshoeing – whatever the heart desires. It's as intensive as it is enjoyable. But there's much more to this world than just sport. Slowing down is what makes it so precious, and closeness to nature brings special moments of joy. A perfect day's holiday is made up of little things as well as big experiences. Be inspired.
New
Our hotel brochure